Holiday in Vietnam: Part #2 /6
Day #086@ MADAD plus Creative Visualization
Today we are revisting our first day's exercise to check your powers of recall. 
This is a RE-membering exercise..  ie memorizing once again to reinforce the memory
Practise energising the Power of  Creative Visualization in the Memorization Procedure.  The video in here and out there has to be put into YOUR HEAD… onto the SYNAPSES in YOUR MIND.. 
Can you recall the 4 Questions and 4 Answers from the Holo-MeMe (or Memory Image) below? 
創造的な視覚化力を活性化させましょう。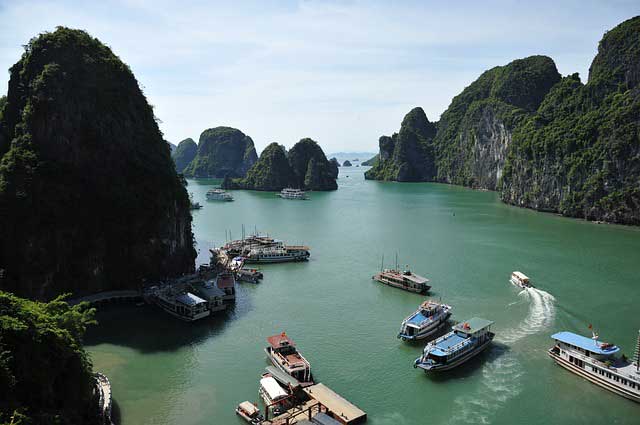 Activate and Energize!
Your Powers of Creative Visualization
Can you recall the entire dialogue from yesterday's activity? How about ONLY the questions? Use the memory images, ie holomemes to help you.
TAT aka
Transcript And Translation
Transcript provided by GoogleTranslate. 'Hmm…!' You get the gist. Bad Japanese is all you need.
Q1最後の学期の休憩で何をしましたか?
A1ベトナムの南に行きました
Q2どうやってそこにたどり着きましたか?
A2エアエムを飛ばしました。 もちろんファーストクラス。
Q3誰と一緒に行きましたか?
A3 ガールフレンドのサマンサと一緒に行きました ………. 私たちは幼稚園から一緒にいます。
Q4どこに泊まりましたか?
A4クライアントのホテルに泊まりました。 シャーク湾近くの5つ星のビーチフロントリゾートです。
Q1 What did you do on your last Semester break?
A1 I went to the south of Vietnam
Q2 How did you get there?
A2 We flew Air Emu. First class of course.
Q3 Who did you go with?
A3 I went with my girlfriend Samantha. ………. .  We've been together since kindergarten.
Q4 Where did you stay?
A4 We stayed at the hotel of one of my clients. It's a five-star beachfront resort near Shark Bay.