eimo-07-091-rest day with Canned Heat
Day #091@DORWAS aka Day of Rest With A Song + AGA aka About Getting Away ....
(Another Mode Of Relaxing)
What would you do do if where you live became inhabitable and you had to escape? What better way to relax than by hopping on your hammock and listening to a classic cute and light-hearted tune from 60s Americana. It's about two people facing that very predicament. They've got to get away……….
A rough Google translation of the lyrics is provided below as well as a intro to the band and their music from Wikipedia.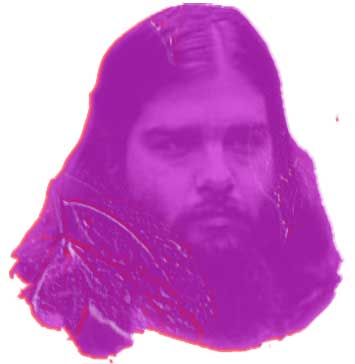 @TAT aka
Transcript And Translation
OK, I know the JP translation  is very weird!  It's easier to remember the English this way. At any rate, if you find the JP lyrics, or can find the time to translate it better yourself,  I'd be most grateful if you could send them to me.
I'm going up the country
Babe, don't you wanna go?
I'm going up the country
Babe, don't you wanna go?
I'm going to some place
Where I've never been before
I'm going, I'm going
Where the water tastes like wine
I'm going where the water tastes like wine
We can jump in the water
Stay drunk all the time
I'm gonna leave this city, got to get away
I'm gonna leave this city, got to get away
All this fussing and fighting, man, you know I sure can't stay
Now babe, pack your leaving trunk, you know we've got to leave today
Just exactly where we're going I cannot say
But we might even leave the U.S.A.
'Cause there's a brand new game that I wanna play
No use of you running or screaming and crying
'Cause you've got a home, man
Long as I've got mine
私は田舎に行きます。
ベイビー、行きたくない?
私は田舎に行きます。
ベイビー、行きたくない?
どこかに行きます
私が今まで行ったことがない場所
私は行く、私は行く
水がワインのように味わうところ
水がワインのように味わうところに行きます
水に飛び込むことができます
いつも酔っ払って
私はこの街を離れるつもりです、逃げなければなりません
私はこの街を離れるつもりです、逃げなければなりません
このすべての騒ぎと戦い、男、あなたは私が確かにとどまることができないことを知っています
今ベイビー、あなたの去るトランクを詰めなさい、あなたは私達が今日去らなければならないことを知っている
まさに私たちが行くところ私は言うことができません
しかし、私たちは米国を離れることさえあるかもしれません。
プレイしたい真新しいゲームがあるので
走ったり、叫んだり、泣いたりすることはありません
あなたは家を持っているので、男
私が私のものを持っている限り
Day 94 /Wk 13 of 24 completed and confirmed