eimo-07-098-america horse with no name
Day #098@REST DAY with AMERICA (ie The Band, NOT the country)
Song Title: Horse With No Name
Another classic tune from 60s Americana.   
A 'Horse with No Name' is one of those songs with a melody that once heard is never forgotten.
Laconic and sparse lyrics*, although criticized by commentators and described as banal, nonetheless imbue the song with a surreal zenlike quality .
The writer of the song, Dewey Bunnell has explained that "A Horse with No Name" was "a metaphor for a vehicle to get away from life's confusion into a quiet, peaceful place".
If you have never heard it before you are in for a treat.
A rough Google translation of the lyrics is provided below as well as a intro to the band and their music from Wikipedia.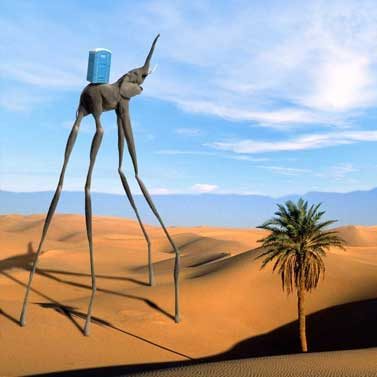 @TAT aka
Transcript And Translation
Hope the JP translation is not too weird! If you find the JP lyrics, 'd be most grateful if you could send them to me.
—–Verse 1 starts here —-
On the first part of the journey
I was looking at all the life
There were plants and birds and rocks and things
There was sand and hills and rings
The first thing I met was a fly with a buzz
And the sky with no clouds
The heat was hot and the ground was dry
But the air was full of sound
[Chorus]
I've been through the desert on a horse with no name
It felt good to be out of the rain
In the desert you can remember your name
'Cause there ain't no one for to give you no pain
La, la, la lala la la la, la, la
La, la, la lala la la la, la, la
[Verse 2]
After two days in the desert sun
My skin began to turn red
After three days in the desert fun
I was looking at a river bed
And the story it told of a river that flowed
Made me sad to think it was dead
[Chorus]
You see I've been through the desert on a horse with no name
It felt good to be out of the rain
In the desert you can remember your name
Because there ain't no one for to give you no pain
La, la, la lala la la la, la, la
La, la, la lala la la la, la, la
[Instrumental Break]
[Verse 3]
After nine days I let the horse run free
'Cause the desert had turned to sea
There were plants and birds and rocks and things
There was sand and hills and rings
The ocean is a desert with its life underground
And a perfect disguise above
Under the cities lies a heart made of ground
But the humans will give no love
[Chorus]
You see, I've been through the desert on a horse with no name
It felt good to be out of the rain
In the desert you can remember your name
'Cause there ain't no one for to give you no pain
La, la, la lala la la la, la, la
La, la, la lala la la la, la, la
La, la, la lala la la la, la, la
La, la, la lala la la la, la, la
La, la, la lala la la la, la, la
La, la, la lala la la la, la, la
La, la, la lala la la la, la, la
La, la, la lala la la la, la, la
–——抜粋はここから始まります—–
【1節】
旅の最初の部分で
私は一生見ていました
植物や鳥や岩などがありました
砂と丘と指輪がありました
私が最初に出会ったのは、話題のハエでした
そして雲のない空
暑くて地面は乾いていた
しかし、空気は音でいっぱいでした
[コーラス]
名前のない馬で砂漠を抜けてきた
雨が降って良かった
砂漠ではあなたの名前を思い出すことができます
なぜなら、あなたに苦痛を与える人は誰もいないからです。
ラ、ラ、ララララララ、ラ、ラ
ラ、ラ、ララララララ、ラ、ラ
【2節】
砂漠の太陽の下で2日後
肌が赤くなり始めました
砂漠で3日間楽しんだ後
川床を見ていました
そして流れた川の話
死んだと思って悲しくなりました
[コーラス]
名前のない馬に乗って砂漠を通り抜けたことがわかります
雨が降って良かった
砂漠ではあなたの名前を思い出すことができます
あなたに苦痛を与えない人がいないからです
ラ、ラ、ララララララ、ラ、ラなど
【インストルメンタルブレイク】
【3節】
9日後、私は馬を自由に走らせました
砂漠が海に変わったから
植物や鳥や岩などがありました
砂と丘と指輪がありました
海は砂漠であり、その生命は地下にあります
そして、上記の完璧な変装
都市の下には地面でできた心があります
しかし、人間は愛を与えません
[コーラス]
ほら、私は名前のない馬で砂漠を通り抜けてきました
雨が降って良かった
砂漠ではあなたの名前を思い出すことができます
なぜなら、あなたに苦痛を与える人は誰もいないからです。
ラ、ラ、ララララララ、ラ、ラなど
ラ、ラ、ララララララ、ラ、ラ
ラ、ラ、ララララララ、ラ、ラ
ラ、ラ、ララララララ、ラ、ラ
ラ、ラ、ララララララ、ラ、ラ
ラ、ラ、ララララララ、ラ、ラ
ラ、ラ、ララララララ、ラ、ラ
ラ、ラ、ララララララ、ラ、ラ
*The first thing I met was a fly with a buzz (最初に出会ったのは、ハエとブンブン).. The heat was hot, (暑さは暑いことです)
Day 98 /Wk 14 completed and confirmed