eimo-08-099-how to learn critical thinking
Day #099
How to Think Critically:
Part #1
Day #099 @WAV+CTAT + EXVOC
aka Watch a Video + Expand Vocabulary + Check Transcript & Translation
You can do the activities below in any order you wish.
It depends on several interrelated factors: your learning style; your temperament, English level; also a multitude of other minor and miscellaneous factors. There are no hard and fast rules except one. Make sure you complete all of them.
Why?
Because a good result in the mind-bending exercises from Day#100 depend on how much you understand today.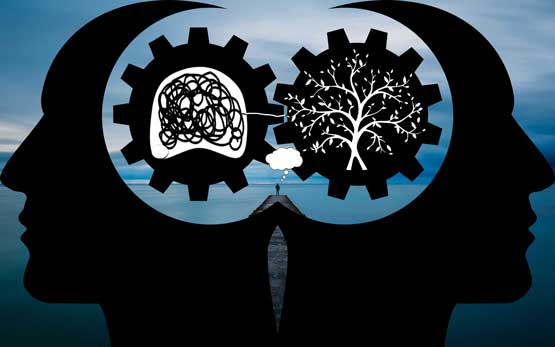 Activity#1@VOCEX
aka Vocabulary Expansion

Learn 21 words from the video on Day 100. Practise some ways they are used
Activity#3

@
Practise Asking Questions
Read the questions first silently.  Click/tap the microphone and  SAY them   out loud.Check the accuracy of your pronunciation.  
Activity#3

@Read Transcript And Translation
……………………………………….. 
The best way to teach people critical thinking, is to teach them to write.
クリティカルシンキングを教えるのに一番良い方法は、文章を書くことを教えることです。
And I made this little thing, that I put online
そして、私はこの手法を作り、オンラインに掲載しました。
It steps people through the process of writing.
それはライティングのプロセスを踏みます。
Because what's happened now, It's very hard to teach people to write, cause it's unbelievably time intensive.
なぜなら今、人に文章を書くことを教えるのはとても大変で、信じられないほど時間がかかるからで
And like, writing- marking a good essay, that's really easy. "Check: A".
そして、良いエッセイを書いて、採点することはとても簡単です。"Aにチェックするだけ"。
You did everything right. Marking a bad essay? Oh my God!
はい、とても良くできました。悪いエッセイを採点する時?なんてことでしょう!
the words are wrong, ….the phrases are wrong,
言葉が間違っている、 フレーズが間違っている。
the sentences are wrong, they're not ordered right in the paragraphs,
文章がおかしい、 段落の中で順番が違う。
the paragraphs aren't coherent… and the whole thing makes no sense.
段落に一貫性がなく、全体として意味が通らない。
So, trying to tell the person what they did wrong… It's like: well, you did everything wrong.
なので、その人に何が悪かったのかを伝えようとすると…。それは、何もかも間違えているということになります
Everything about this essay is wrong.
このエッセイのすべてが良くないと。
Well, that's not helpful either, you have to… find a few little things they did half right.
でも、それでは何の役にも立ちません。半分は正しいところを見つける必要があります。
And you have to teach them, what they did wrong. It's really expensive.
そして、何が間違っていたのかを教えてあげなければなりません。それは本当に高くつきます。
And so, what I did with this rubric, was try to… address that from the production side, instead of the grading side.
そこで、この方法では、採点する側ではなく、制作する側からその問題に取り組もうとしました。
But the best thing you can do, is teach people to write.
でも一番良いのは、人に文章を書くことを教えることです。
Because there's no difference between that and thinking.
なぜなら、それと考えることに違いはないからです。
And one of the things, that just blows me away about universities is that
そして、私が大学で驚いたことのひとつは、
no one ever tells students, why they should write something!
なぜ文章を書かなければならないか、誰も生徒に教えてくれないことです!
It's like "Well, you have to do this assignment".
「では、この課題をやってください」という感じです。
Well, why are you writing? Well!  You need the grade.
さて、なぜあなたは文章を書いているのでしょうか?点数が必要だからですね。
It's like, NO! You need to learn to THINK.
それは間違いです。考えることを学ぶ必要があります。
Because thinking makes you act effectively in the world.
なぜなら、考えることによって、世の中において、効果的に行動することができるからです。
Thinking makes you win the battles you undertake. And those could be battles for good things.
考えることで、あなたが戦いに勝つことができます。そしてそれらは、良いことづくめの戦いかもしれません。
If you can think, and speak, and write  you are absolutely deadly!
もしも考えて、話し、書けるようになったら、絶対的優位です!
Nothing can get in your way. So that's why you learn to write, it's like…
邪魔するものは何もありません。文章を書くことを学びましょう。
And I can't believe, that people aren't just told that! [stutter]
そして、信じられないのですが、人々はそれを知らないのです。[吃音]
It's the most powerful weapon, you can possibly provide someone with.
それは、あなたが誰かに提供できる最も強力な武器です。
And I mean, I know lots of people, who have been staggeringly successful, and watched them throughout my life.
そして私は、驚異的な成功を収めた人々をたくさん知っていますし、人生を通して彼らを見てきまし
Those people… you don't wanna have an argument with them.
その人たちとは…言い争いはしたくないでしょう。
They'll just slash you into pieces, and not in a malevolent way.
ただあなたを切り刻むだけで、悪意があるわけではありません。
It's like: if you're gonna make your point, and they're gonna make their point,
自分が主張すれば、相手も主張する、という感じです。
you better have your points organized, because otherwise you're gonna look like (and be) an absolute idiot!
ポイントを整理しておかないと、バカにされてしまいますよ!
You are not gonna get anywhere.
らちがあきませんね。
And if you can formulate your arguments coherently, and make a presentation,
そして、自分の主張を首尾一貫して述べ、プレゼンテーションを行うことができ、
if you can speak to people,
if you can lay out a proposal…
人に話すことができ、目的をきちんと説明できるのであれば…
God! People give you money, they give you opportunities, you have influence.
しめたものです!
人々はあなたにお金を払い、機会を与え、あなたは影響力を持つことができます。
That's what you're at university for. And so, that's what you do!
そのために大学にいるのです。そして、それがあなたのあなたのすることなのです!
[addressing a student] You're in, you're in English, right?
[生徒に話しかける] 君は英語学科だよね?
Yeah, in languages, anyways. It's like, yeah!
とにかく言語学科だよね。あぁ、そうなんだって感じです。
Teach people to be articulate!
人々に、きちんと伝えられるようになるということを教えましょう!
Because that's the most dangerous thing, you can possibly be.
なぜなら、それが最も重大なことだからです。
So… and that's motivating, if people know that!
だから…それを知ってもらえたら、みんなやる気が出ますよね!
It's like "Well, why are you learning to write?" Cause your…  
「なぜ書くことを学ぶの?」みたいな。なぜなら、あなたの…
Here's your sword, here's your M16, right? Here's your bulletproof vest.
これがあなたの剣で、これがあなたのM16でしょ?これが防弾チョッキです。
Like, you learn how to use them.
それらの使い方を覚えるようなものです。
But… *sigh*
でも…*溜息*
It's just… it's an endless mystery to me, why that isn't made self evident.
ただ…なぜそれをみんなわからないのか、私には永遠の謎なのです。
So… that's the sort of thing, that can drive you mad, trying to sort out.
だから……そういうことを整理しようとすると、気が狂いそうになるのです。
It's like, people are.. there's a.. それは、人々が、
There's a conspiracy to bring people into the education system, to make them weaker.
陰謀を持って、教育システムに人を送り込み弱体化させているかのようです。
So… I guess that keeps the competition down.
だから…競争力が下がり続けているのでしょう。
Maybe that's one way of thinking about it.
そういう考え方もあるのかもしれませんね。 
If your students are stupid, they're not gonna challenge you.
生徒の頭が悪いと、彼らは挑戦すらしてくれないでしょうから。
………………………………………